Our Staff
---
Madam Chanhpheng Sivila – Director  Madam Chanhpheng is the Founder and Director of the Lao Disabled Womens Development Centre. Chanhpheng grew up with 11 brothers and sisters, and at the age of 3, contracted Polio. The illness affected her left leg and spine and she was not permitted to attend school. Not one to be pushed around, Chanhpheng stole her sister's uniform and went to school anyway. Eventually, she earned the right to her education, and has since graduated from Rattana Collage with a Bachelor of Business Administration and Political Management. Standing at only 4'7" tall and walking with the aid of a squeaky leg brace Chanhpheng is a force to be reckoned with as she continues to inspire and advocate tirelessly for womens rights and disabled rights in Laos.

   Ms Sisomphone Hinepasauth – Deputy Director and Manager of Administration
Sisomphone, the youngest of 10 children, was born with her right hand missing. Her parents didn't let her go to school because of her disability. She wanted to go so badly that she used to go and see an old man in the village, without telling her parents, and he taught her from grade 1 to 3. Then, she was able to go to School. Sisomphone had no bicycle, so she walked 8km there and home again. When people saw her, they yelled out nasty things. She was upset, but they didn't care. She used to cry almost every day at school because  people teased her. She felt insignificant because she had a disability. Eventually, she came to LDWDC. The Centre offered her a job and supported her to study finance at RBAC. Now Sisomphone works in the Social Development section, and also as an IT trainer. She feels happy and lucky that the Centre has given her opportunity, that she can support herself, and her family doesn't have to worry. Also, she has a good place to live, with friends and a supportive community.
Ms. Kinnalone Nueaneviengkham – Deputy Director of Social Development Manager and Marketing Manager Kinnalone contracted Polio when she was young. Each day she went to school, but it was often a struggle because she lived near a dam, and it flooded in the rainy season. She enjoyed school, but after High School, was disappointed because she applied to many Colleges, but nobody would accept her. They would not admit a person with a disability. Kinnalone waited a long time and kept applying, and eventually, it paid off. However, when she graduated and went to look for work, the same thing happened all over again. "It's extremely difficult for a woman with a disability to find employment, even if they are well qualified." Luckily, she found LDWDC, and they offered her a job. Kinnalone has been at the Centre for over 10 years now, and loves her work, because she feels like she is helping people just like her overcome discrimination and access opportunities.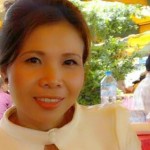 Mrs Lounny Suvannavong – Deputy Director,  Advocacy and Employment Training Manager  Mrs Louny Suvannavong was born in1978 at Sibounheang Village, Thurakom District, Vientiane province . Her Responsibility is deputy director and Manager training and employment for disabled women at LDWDC. She contracted polio at 2 years of age and one of her legs is disabled. She could not to go to study at University. In 2004. Mrs Louny began training in sewing at the Center, and then became a sewing trainer. After that she continued working here and she had many good design ideas for paper, sewn and woven handicrafts. She has improved sales for the Centre.    
Ms. Vhanpheng Boutthaya – Receptionist Vhanpheng was born in Xiengkhuang province; the eldest of 6 children in a poor farmer family. As a child she thought she was very lucky because, even though she was disabled, her family loved and took care of her. Vhanpheng worked hard. She walked 50 minutes to school every day, helped plant rice, and did weaving on the weekends to help earn income. She knew her family couldn't afford her education, but they supported her anyway, which encouraged Vhanpheng to work extra hard. After High School, Vhanpheng was accepted into Sikert Vocational School for Disabled People where she studied Business Administration for 2 years. It was a revelation to find out that other people had disabilities too! After graduating, she got a job at LDWDC as the Receptionist. Vhanpheng lives and works here. Vhanpheng says that "(LDWDC) all get along and understand each other because we are all disabled, but we see past that; we see ability, not disability". She is also happy that she doesn't have to rely on family to support her financially anymore; her family are proud of her, and she is also proud of herself.
Ms Villaivan Phenvilai – Sewing Trainer    Ms Villaivan Phenvilai ( Noy ) is 21 years old. She came from Kad Village, Yoddu District, Pongsaly Province. Her family has a sewing shop and sell clothing. Noy contracted polio at 8 years of age and one of her right leg is disabled. She could not to go to study at high school. She has 3 people in family and she is the only daughter. From 2011 to 2012 she came to Sikart school for sewing training. When she finished, she did not go back home because she wanted to work in Vientiane Capital. She was selected as a sewing trainer at the Lao Disabled Women`s Development Centre .Three months after that she trained sewing for disabled women in Attapue province, about 18 people in 1 month. Now she is happy to train women with disabilities at the Center because she can help increase their skills.
Mrs Khanthary Siphasat  – Paper Handicraft Trainer
Mrs Khanthary Siphasat was born into a farmer family in 1989 in Phon Kham village, La Marm District, Sekong Province. Like many students at the LDWDC, her parents passed away when she was young. Khantaly has had disability in both legs since birth. She could not go to school because she was unable to walk. In 2004, the LDWDC raised funds to buy her a wheelchair. After she got a wheelchair she was able to study at primary school. In 2007, she came to the LDWDC for vocational training in sewing but, because she only studied up until year four at primary school, she found it very difficult. She changed to study paper making and graduated after 9 months. Since 2008, Khantaly has been an employee of LDWDC in paper making. She earns a modest living, is able to make choices for her own life and is able to send money home to her family.
Ms Boyyu Douangphume – Assistant Paper Handicraft Trainer Ms Boyyu Douangphume is 25 years old. She was born into family of famers in Ban Lavynoi Village, Lamarn District Sekong Province. Her mother passed away when she was 4 years old and she grew up with her father and brother. At 9 years old she became disabled in both legs, that was from an infection in the legs when she was 4 years old. The centre learnt about her when she was very sick, at the age of 20, and her father could not take her to the hospital because he had no money and it was far away. The next year she came to centre to train. In 2007, she started her training in paper handicraft at the Center and continues to work with handicraft until this day.



  

Ms Buealian Thampenya – Sewing Trainer Ms Bouealin Thampenya was born 1988 in Houaymor Village, Vengvieng District Vientiane Province. Her family sells Lao food in the Village. Bouealin, from birth, has been very small at 26 she is only 1m high, She has to be careful with her health because her heart is very small, In 2010 her father passed away and her mother remarried and they moved to Xayabouly province. She lives with 2 brother in Houaymor Village Vengvieng District Vientiane province. In 2006 she came to sewing training at Sikart school and when finished training she opened a small shop but did not have enough skill to design. She wanted to help her family to save money in the future, so in 2012 she came to training at LDWDC. Later she became a teacher and now is training new students from 4 provinces. She is not able to study at University because it is expensive and too far from her home, but she is happy teaching students with disabilities from Lao PDR.
Ms Nong Manivanh – Marketing Assistant   Mrs Nong Manivanh was born into famer family in 1992 at Konlang Village, Parkbang District Oudomxay Province. Her father passed away when she was young. Mrs Nong has had disabilities since she was 5 years old on her left side from Polio. She is fortunate to be able to walk . From 2011 to 2013 she studied Administration and Accounting at Sikart school and now she is working at the Center in sales and marketing. She recently got married and her husband is also disabled.
Ms Chanhvong Phenkasone – Sewing Trainer & Handicraft            Ms Chanhvong Phenkasone is 39 years old. She came from Hadsayfong Village Hatsayfong District Vientiane Capital. When she was 8 months old she contracted Polio. She finished primary school but did not go to high school because her house was too far from school. She studied by herself at home, she could not even go out to work. When she 25 years old in 1999, she came to train in sewing at Chanhpheng house and trained again at the Center, When she came to Center she had many ideas to design product and learnt English with Volunteer. She really enjoyed learning English. Now she is happy working in sewing handicraft at the Center and is able to save money by herself.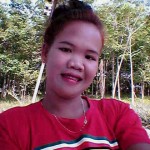 Ms Boualiphan Hatsady  – Sewing & Handicraft Boualiphan Hatsady known as Beun, was born in Koukpuang Village, Sengthong District ,Vientiane, in 1983. Both of her legs have been disabled since birth.She was the 7th of 10 children in a very poor family. Her father passed away when she was fifteen and her mother passed away in 2009. Now she can only live with her 2 brothers.  Beum was only was able to study in the village to year 3, and she could not study further because the school was too far and she was unable to walk. In 2006, she was selected for sewing training at Sikort School in Vientiane. She studied for a year but was not skilled enough to start a small business at home. In 2007 she was selected for more training at LDWDC. She studied for 3 months and then worked in the sewing department of the centre. From 2011-2012 Beun trained students from four provinces in the south of Laos, however it was difficult for her because her education level is so low, she has had difficulty gaining the necessary skills to expand and train more students. In 2013 the LDWDC sent 4 staff to the 7th ASEAN Para Games in Myanmar. Boualiphan trained as a swimmer and won a bronze medal in the 100m swimming competition. The LDWDC supported her trip to Myanmar, 1,000,000kip and the Lao Government, 6,000,000kip. After her medal win the Lao government understood better the empowering work of the LDWDC.
© Copyright Lao Disabled Womens Development Center - Designed by Pexeto